From Bristol Defendant Solidarity:
In November 2020 a series of coordinated raids against anarchist website 325.nostate.net were executed by Counter-Terrorism cops in UK as part of "Operation Adream." Several properties in the South-West of England were searched and one person was arrested and charged under the Terrorist Act. Toby Shone was originally charged with providing a service enabling others to access terrorist publications contrary to section 2 of the Terrorism Act 2006, fundraising for terrorist purposes contrary to section 15 of the Terrorism Act 2000, and two counts of possession of information likely to be useful to a terrorist contrary to section 58 of the Terrorism Act 2000. He had pleaded not guilty to these charges earlier this year and was due to stand trial at Bristol Crown Court on 6 October 2021. However, with no evidence to put before the court, the Crown Prosecution Service (CPS) was forced to drop these charges on 1st October, 2021. This was a landmark attempt by the British State and the deranged Home Secretary Priti Patel to prosecute an anarchist under modern terrorism legislation.
The attack on 325.nostate.net is a landmark attempt by the state to silence dissent and radical critical thinking and can be seen as part of the general crackdown in the UK against protest, counter-information and alternative thinking and lifestyles as evidenced by the Police, Crime, Sentencing and Courts Bill 2021 (which resulted in the Kill the Bill protests), the Covert Human Intelligences Sources (Criminal Conduct) Act 2021 which extends the powers of spycops and the reforms of the Judicial Reviews procedure. The investigation into 325 continues and cops continue to harass and attempt to intimidate people.
Anarchist prisoner Toby Shone was sentenced to 3 years 9 months in prison for 8 drug charges after all political charges against him related to the website 325.nostate.net under the Terrorism Act were dropped on 1st October 2021 due to lack of evidence.
Update on the situation of anarchist comrade Toby Shone (October 10, 2021)
The situation of Toby Shone [Operation Adream, 325] - (September 2021)
Toby Shone speaks from the dungeons of Bristol prison, explaining his case (January 2022)
Statement for J11 International Day of Solidarity with Marius Mason & All Long-Term Anarchist Prisoners (April 2022)

Toby Shone's Open Letter in response to Dan Baker's statement of solidarity (May 2022)
He was released to a halfway house on December 28th 2022, but then recalled to prison on September 19th 2023.
Picture: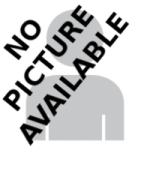 Birthday:
Thursday, October 20, 1977