Arrested in 2015 and serving 36 years for being tried on charges of participating in Revolutionary Struggle and numerous bank robberies, only one of which he takes responsibility for.
In his own words:
"On September 24th and about 9 years after I had to violate my probation, I was arrested outside my house in Volos together with my wife Maria Theofilou right before the eyes of our two infant children.
It is true that I have participated in some bank robberies, however I have not participated in all the ones I am accused of, or I will be accused of. The robberies I participated in were always well organized and demanded many months of planning therefore even if I wanted to, I could not be involved in so many. Despite all this, by choice I limited myself to those which were sufficient in order for me survive and secure my safety in the tough, demanding and for practical reasons expensive life someone who is wanted lives.
I have met anarchist fighters in my two previous prison terms and I befriended some of them. I admire the anarchists, I respect their struggle, I consider them the most sensitive part of society and I believe that they have the just on their side. But I do not bother with politics, I chose my own lonely path and my only relation with revolutionary organizations is that like all people I am glad when they carry out an attack. As for the court taking place this period concerning the actions of the Revolutionary Struggle, the only "charge" I accept despite the lack of credible evidence, is that of participation in the robbery of Eurobank in Akrata, which of course has nothing to do with Nikos Maziotis and the Revolutionary Struggle in general."
February 15th 2016 began the second trial, concerning robberies accused of since 2002. The sentence from this case of up to 25 years will run consecutively with the previous sentence of 36 years.
Picture: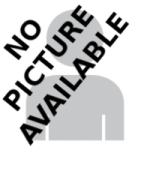 Mailing Address:
Dikastiki Filaki Koridallou
Eidiki Pteriga
Korydallos
Greece