Dmitry Rezanovich is an anarchist from Gomel. Arrested on the night of 28-29 October 2020 close to Ukrainian border by Belarusian border guards together with Sergey Romanov, Dmitry Dubovski and Igor Olinevich. Charged with terrorism and illegal possession of firearms. According to prosecutors office he and his comrades organized several arson attacks in Soligorsk and Mozyr against state institutions. Right now is held in KGB Prison in Minsk.
On 22 December 2021 sentenced to 19 years in prison.
_______________________________________________
Background:
Detained on March 16, 2014 when crossing the border between Russia and the Ukraine in Kursk. He has been kept in Kursk detention center ever since. He had the passport of his brother, but it looks like the special services were not interested in this misdemeanor, they allegedly suspect him of a conspiracy to launch an attack on Kursk nuclear power plant as well as participation in Maidan protests. We think this story is connected with the Russian hysteria about possible war with the Ukraine and expected diversive acts from Ukrainian side. Later Dmitry was accused of illegal border crossing. On July 3, 2014 he was sentenced to a deportation and a fine of 400 euro.
On July 25th Rezanovich was deported from Russia to Belarus.
Picture: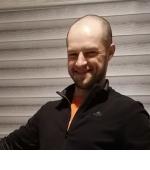 Birthday:
Saturday, November 11, 1989
Mailing Address:
Rezanovich Dmitry Grigorevich
stanciya Damanava, PO Box 20
Belarus
Bitcoin:
bc1qjcjywtlvujpxfefarna8k6drta63vlpanrd50d