Personal Background
Veronza Bowers Jr. is a former Black Panther Party member framed for the murder of a U.S. Park Ranger. He is being unjustly and arguably illegally held past his 30-year mandatory release date of April 7, 2004, making him one of the longest-held political prisoners in U.S. history.
Legal Case
Veronza was convicted in the murder of a U.S. Park Ranger on the word of two government informants, both of whom received reduced sentences for other crimes by the Federal prosecutor's office.
There were no eye-witnesses and no evidence independent of these informants to link him to the crime. At his trial, Veronza offered alibi testimony which was not credited by the jury. Nor was testimony of two relatives of the informants who insisted that they were lying. The informants had all charges against them in this case dropped and one was given $10,000 by the government according to the prosecutor's post-sentencing report. Veronza has consistently proclaimed his innocence of the crime he never committed, even at the expense of having his appeals for parole denied, for which an admission of guilt and contrition is virtually required, he insists on maintaining his innocence.
Despite letters of support from prominent attorneys, former high-ranking representatives of regional commissions, prison officials and a member of the U.S. Congress, Veronza has continually been denied release due to intervention by the U.S. Parole Commission. A recent decision by the regional federal parole commission to grant his release was overturned by the National Commission. With the truth coming out daily about the high incidence of people who have been falsely convicted and imprisoned, exonerations of Death Row prisoners, police and prosecutorial malfeasance and other failures of the criminal justice system, Veronza's case deserves careful review.
Life in Prison
Deeply committed to a spiritual faith and practice, Veronza founded and led the All-Faith Meditation Group. An interest in healing motivated him to study the ancient healing arts and philosophy of China and Japan. He has helped incarcerated men both physically and spiritually overcome obstacles to their health and personal development. He has also been recognized by the Native American community as an honorary elder for his support and teaching of their spiritual and cultural practices.
On a daily basis, he has worked with at-risk youth, incarcerated men with anger-management problems and as a mentor and tutor for prisoners with learning disabilities. Numerous prison officials have relied on him as an intermediary in dealing with the most difficult issues. At one facility, Mr. Bowers helped to disarm a fellow prisoner and save a prison guard from harm. He was given a letter of commendation for this intervention.
Media
Writings
News Articles
Picture: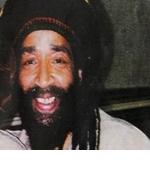 Mailing Address:
Veronza Bowers, Jr. #35316-136
United States