Ilya was born in the city of Moksha (Penza region). At the time of his arrest Ilya lived in Penza. He is a student of the Faculty of Physics, Mathematics and Natural Sciences of the Pedagogical Institute n.a. Belinsky of Penza State University. The environmental activist-ecologist, anti-fascist. At school, Shakursky gathered classmates and went with them to clean the river Moksha. He writes poems and prose.
Legal Case
On October 19, 2017, the FSB officers detained him in frame of the investigation of the so-called "Network" case. He is charged under Part 1 of Art. 205.4 of the Criminal Code of Russia (Organization of terrorist group).
ALL MESSAGES AND LETTERS MUST BE WRITTEN/TRANSLATED IN RUSSIAN.
Picture: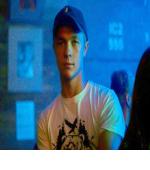 Mailing Address:
Shakurskiy Ilya Aleksandrovich, 1996
Penza
Penzenskaya oblast
440039
Russia