Margaret Aislinn Channon plead guilty to federal charges for reportedly lighting five Seattle Police Department cars on fire in the middle of a protest in Seattle during the George Floyd Uprising of 2020. She faced a prolonged case, serious state repression, and unfounded accusations from prosecutors and police throughout the course of her proceedings.
In March 2022 she was sentenced to 5 years incarceration. After 60 months' imprisonment, she will face 36 months of supervised release with special conditions. Her expected release date is June 5, 2026.
Her info and a call for support were shared in 2020 and that call for support was reiterated in summer 2022 when her sentence began.
Picture: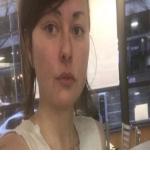 Mailing Address:
Margaret Channon #49955-086
United States