José is in jail awaiting trial on arson charges from 2020.
From MN Uprising Support:
"Greetings, my name is José Felan and I am currently incarcerated due to the George Floyd protests here in Minnesota."
"These are very difficult times for me, or I should truthfully say, this is the most difficult time I've ever had to go through in my entire life."After José's 2-months-long holding and transfer from San Diego, he's currently on quarantine at Sherburne County Jail, MN, with minimal access to outside communication until 4/22. He has requested letters and books to help keep his spirits up during this difficult time."Your support is tremendous to me right now. Even one letter from you can make all the difference...I love reading non-fiction books, especially about history. I am tri-lingual and love learning."José FelanSherburne County Jail13880 Business Center Dr. NWSuite 200Elk River, MN 55330-1692Books must be new, soft cover and from a publisher/vendor only. Books received from any other source will be considered contraband and will be placed in the inmate's property. Coloring and puzzle books are not allowed.Check https://www.co.sherburne.mn.us/314/Inmate-Phone-Email-Provider-Mail for more info on mailing regulations."
Picture: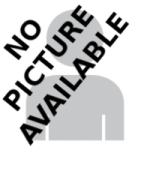 Mailing Address:
13880 Business Center Dr. NW
Suite 200
United States