Sergey Romanov is an anarchist from Gomel. Arrested on the night of 28-29 October 2020 close to Ukrainian border by Belarusian border guards together with Sergey Romanov, Dmitry Rezanovich and Igor Alinevich. Charged with terrorism and illegal possession of firearms. According to prosecutors office he and his comrades organized several arson attacks in Soligorsk and Mozyr against state institutions. Right now is held in KGB Prison in Minsk.
Sergey previously spent 5 years in prison for carrying explosives, upon release, a case of violating the probation requirements.
On 22 December 2021 sentenced to 20 years in prison.
Picture: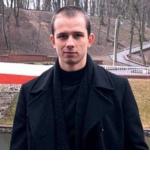 Mailing Address:
Romanov Sergey Alexandrovich
Belarus
Bitcoin:
bc1qjcjywtlvujpxfefarna8k6drta63vlpanrd50d